Description
GCC 2023 Planned Project Awards
The GCC is one of the world's most active projects markets. With high oil prices, governments have been able to spend more on their capital projects spending programs, which makes it one of the few markets growing globally.
The Saudi giga projects market alone has more than $750bn worth of contracts in the pipeline, while there are major investments planned in Qatar following the World Cup and a substantial oil and gas investment program in Abu Dhabi to name just a few examples.
In total there is more than $1.4 trillion worth of projects in the pipeline, much of which will be awarded in 2023.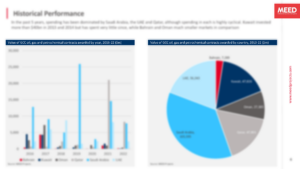 However, keeping track of all these opportunities across different markets and sectors as well as making a forecast for the size of market can be challenging. This new report is aimed at providing a detailed overview of the different markets and sectors giving you a detailed forecast and marketing sizing.
The report is an invaluable quick reference tool for executives wishing to know more to enable them to make effective decisions on the region's projects market.
GCC 2023 Planned Project Awards is a complete analysis and forecast of the major contracts and projects to be awarded across the 6 GCC states this year. Covering all sectors, the report provides an overview of the main projects to be awarded, along with forecasts for each market.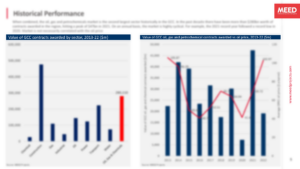 Details of the report contents:
Understand the hundreds of major projects in the GCC expected to be tendered and awarded in 2023
A detailed overview of each market and sector, together with their main challenges and opportunities
Historical data to compare the forecast with past trends
Identification of the key clients involved in 2023 contracts
Key Topics:
Listings of hundreds of projects to be awarded in 2023 with their client, value and status information
Project award forecasts for each market and sector for 2023
Market sizing for each market and sector
Key drivers and challenges
Rankings of the top forecasted clients in 2023
Breakdowns of each sector
Analysis of the projects pipeline
Historical analysis of projects awarded in the past 5 years
Sectors included:
Petrochemicals
Oil
Gas
Construction
Transport
Power
Water
Industry
GCC 2023 Planned Project Awards provides comprehensive analysis of key project opportunities to be awarded in 2023 on each project, including on the Saudi giga projects program, Abu Dhabi's oil and gas sector, and Qatar post the World Cup.
Exclusively from MEED, GCC 2023 Planned Project Awards is of high value to government decision makers, developers, investors, contractors, consultants, and manufacturers in the Middle East and Africa projects market.