Description
GCC Oil & Gas Megaprojects 2023
The GCC has some of the world's most ambitious oil and gas projects plans. Blessed with some of the world's largest and cheapest to produce oil and gas reserves, the six nations in the region are looking to invest heavily upstream and downstream to increase production capacity, maintain output through EOR technology, and diversify their economies by investment in diversified chemicals maximising the hydrocarbons value chain.
In total there are more than 40 such megaprojects in the region, each with total capital expenditure ranging between $1bn and $45bn.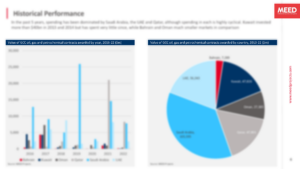 With oil and gas prices at a multi-year high and constraints on supply, the GCC both has the cash and the global demand need to make investments in its oil and gas sector.
However, keeping track of all these megaprojects and their individual components can be tricky. This new report is aimed at providing a detailed overview of each of the schemes to allow readers to quickly understand each of the developments and identify specific opportunities they can win.
With detailed breakdowns of each individual project, the report is an invaluable quick reference tool for executives wishing to know more to enable them to make effective decisions on this fast-emerging projects sector.
GCC Oil & Gas Megaprojects 2023 is a comprehensive review of each oil, gas and petrochemical project with in-depth analysis on key contracts, stakeholders, packages and timelines.
Exclusively from MEED, GCC Oil & Gas Megaprojects 2023 is of high value to government decision makers, developers, investors, contractors, consultants, and manufacturers in the Middle East and Africa projects market.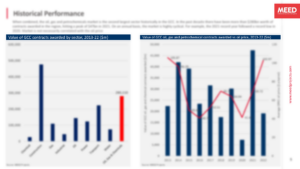 Details of the report contents:
Understand each of the 40-plus oil, gas and petrochemicals projects in the GCC, each with an individual project value of more than $1bn
A detailed and comprehensive description of each megaproject plus future phasing, timelines and spending plans when known
Details of known project components such as onshore and offshore packages, offsites and utilities, pipelines, processing plants, and wellhead work
Identification of the key stakeholders and decision makers at each megaproject
Details on how companies can register and prequalify for each project
Megaprojects covered include:
NOGA – Oil Shale Development From Khalij Al-Bahrain Reservoir
ADNOC – Hail and Ghasha Sour Gas Development
ADNOC – North West Development: Dalma Field
ADNOC Gas Processing – Upgrade of Sales Gas Pipeline Network
ADNOC Offshore – Upper Zakum Full Field Development
ADNOC Onshore – North East Bab Field Development: Phase 3
ADNOC/DUSUP – Jebel Ali Gas Reservoir Project
Al Dhafra Petroleum – Haliba Oil Field Development
Khafji Joint Operations – Dorra Gas Field Development
KOC – Crude Oil Gathering Centers 33-35
North Oil Company – Al Shaheen Oil Field Development
OQ – Bisat Oil Field Development
OQ8 – Duqm Refinery & Petrochemical Complex
OTTCO – Ras Markaz Crude Oil Park
Qatargas – North Field LNG Expansion
Qatargas – North Field Production Sustainability
Saudi Aramco – Commercialisation of Unconventional Resources: Jafurah
Saudi Aramco – Hawiyah Gas Plant Expansion & Haradh Gas Compression Plants
Saudi Aramco – Marjan Offshore Oil Field Expansion
Saudi Aramco – Master Gas System Expansion (MGSE)
Saudi Aramco – Safaniya Field Increment
SATORP – Amiral Complex
Saudi Aramco/Sabic – Yanbu Crude Oil To Chemicals (COTC)
Taziz Complex in Ruwais
Borouge – Borouge 4 Petrochemical Complex
KIPIC – Al Zour Petrochemical Complex
Chevron Phillips Chemical/Qatar Energy – Ras Laffan Petrochemical Complex
Sabic – Ras al-Khair Crude Oil To Chemicals Complex